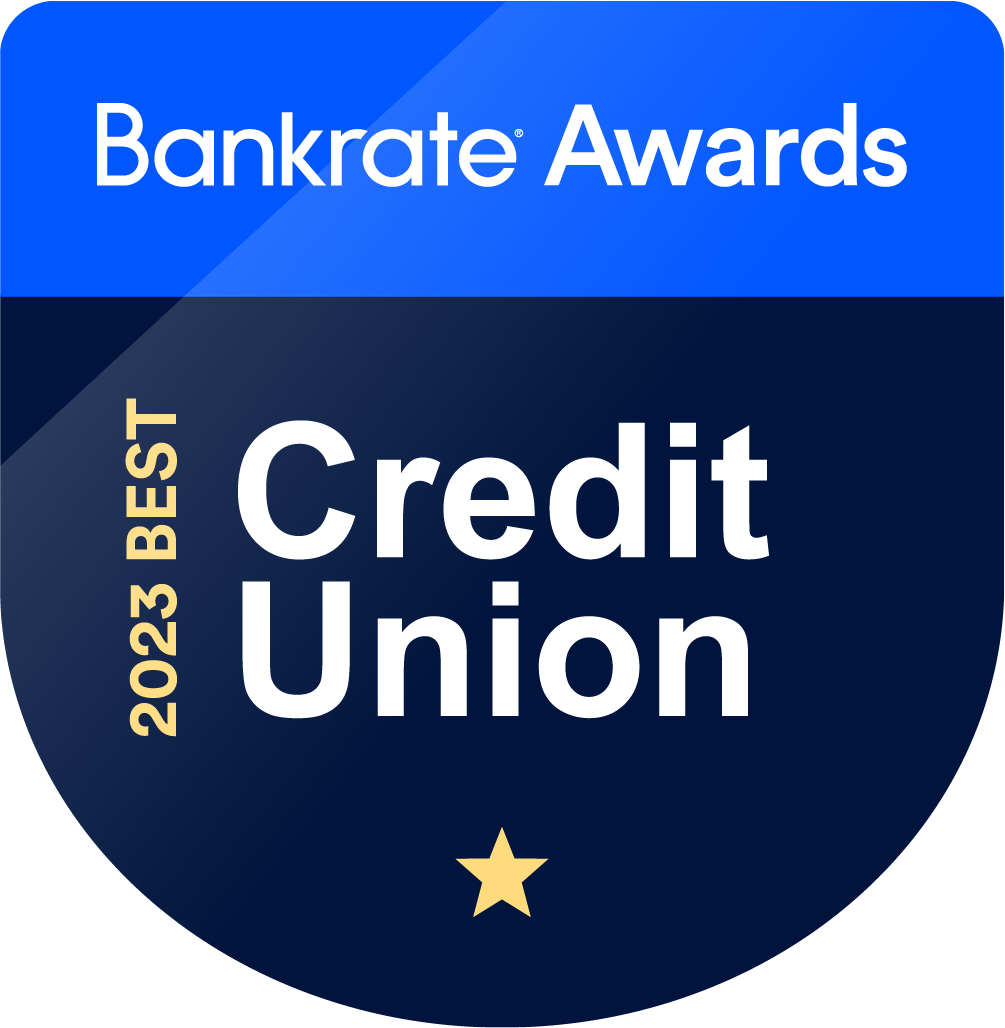 Bankrate has named Quorum the Best Credit Union of 2023. The prestigious award comes after four straight years earning a spot as a Top Credit Union on Bankrate's list. Among the reasons we earned the top spot this year include our streamlined membership application process, our above-average yields on our savings accounts and term accounts, and access to over 90,000 fee-free ATMs.
Branding us a "Digital Leader" once again, Bankrate cited the numerous 5-star user reviews for our mobile banking app on Google Play and Apple's App Store, as well as digital wallet access (accounts work with Apple Pay, Samsung Pay, and Google Pay).
"We couldn't be more delighted to be recognized by such a prestigious publisher—for the fifth year!" said Quorum President and CEO Jeff Pachter. "We work hard every day to drive value to our members by offering the best products and services and are thrilled to be acknowledged by Bankrate for that. We think members will love our offerings in 2023 and we can't wait to show them what we've been working on."
Read more about Quorum's award here!
Quorum Federal Credit Union is a forward-thinking, technology-based online credit union headquartered at 2500 Westchester Avenue, Purchase, NY 10577. Founded in 1934 as the exclusive credit union for Kraft Foods employees, today the Credit Union serves over 50 companies nationwide including Ogilvy, Avon, Mastercard, Mondelēz International, Philip Morris International, Altria, and Kraft Heinz and has members living in all 50 states. Quorum is banking that is focused on all customers and how its products and services help them to live life as they choose. Its aim is to do "Good" by and for its customers. We call this mission, Banking That's Good. For You™.