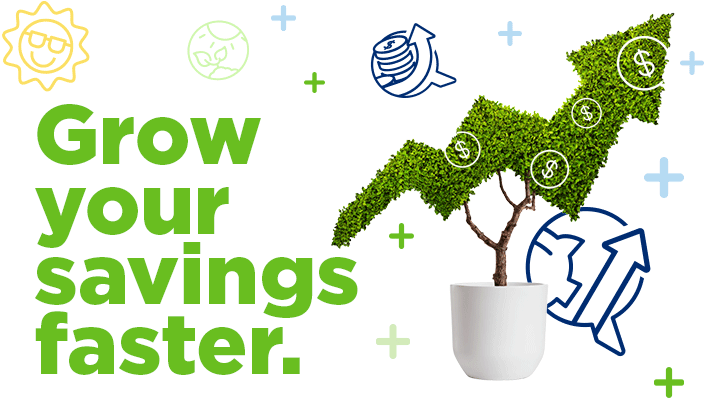 ---
The Fed recently raised rates, so we did, too! Check out our savings accounts below to view our increased savings rates.
---
With Quorum's savings accounts, you can start a savings plan (or two) that's designed to help you achieve your financial goals.
Choose from a wide range of personal savings accounts that you can easily—and securely—open online!
Be sure to check out our two signature products: Our HighQ Savings account (always a competitive rate and liquid, so you can access your money when you need it), and our Term Accounts (similar to a bank's CD—Certificate of Deposit—and also known as a credit union Share Certificate: a great choice if you don't need immediate access to your funds and want to earn more than a liquid savings account).