Home Equity Lines of Credit
Access Cash from the Equity in Your Home.
Current Low Rate of 9.00% APR - Ask About Additional Discounts!
Enjoy a seamless closing and round-the-clock personalized service with a HELOC (also called a second mortgage) from Quorum—featuring low rates, transparent fees, easy online document handling, and real-time loan updates.
Not Ready? Speak to a Specialist!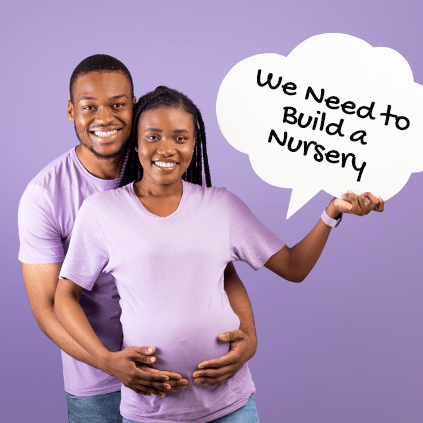 Get Your Goals Across the Finish Line with a HELOC.
Got a major project or expense on the horizon? Harness the financing power you need with a Home Equity Line of Credit (HELOC) from Quorum.
Enjoy a Seamless Experience
With our highly-rated customer service team, easy online application, and quick turnaround time, you'll be able to start using your HELOC in no time!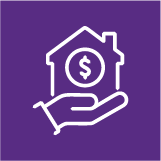 Get a Sky-High 90% CLTV
Have big goals but not enough cash on hand to make them happen? Borrow up to 90% of your home's equity with Quorum. (Most lenders stop at 85%!)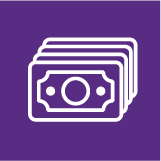 Unlock Financing up to $350,000
With a HELOC from Quorum, access up to $350,000 that you can put toward your big goals.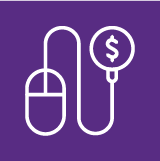 Experience Our Common-Sense Underwriting
At Quorum, we have realistic credit requirements and take a common-sense approach to underwriting—because you're more than a credit score.
What can I do with my HELOC?
The possibilities are endless! Quorum members are free to use their HELOC however they choose, whether that's paying for home renovations, starting a business, paying for college, or something else entirely—the choice is yours.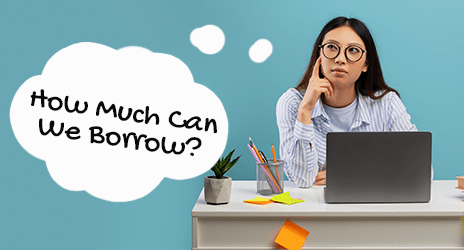 Find out how much you could borrow with our HELOC calculator. Use HELOC Calculator
Finish the renovations that'll make your house feel like home.
Take that dream vacation and create treasured memories.
Build an emergency fund to be prepared for the unexpected.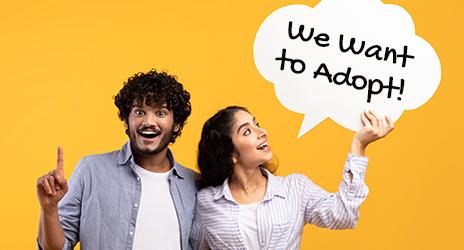 Adopt a child and pay for the administrative expenses.
Consolidate your debt and simplify your monthly payments.
Pay for your child's tuition without going into student loan debt.
Cover the initial costs of starting your own business.
Looking for Flexible Payments and Low Rates?
Need to make a big purchase (new kitchen, anyone?) but find yourself low on cash? With rates starting at 8.50% APR* and interest-only payments over your 10-year draw period, Quorum's Interest-Only RealtyLine HELOC can help you pay for those new countertops—or anything else you might need.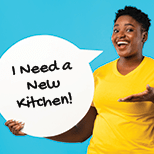 Here Are Some Benefits You'll Enjoy:
Get access to flexible payment terms, generous rate discounts, and a high maximum credit line with an Interest-Only RealtyLine HELOC.
Interest Rate:
As low as 8.50% APR*
Maximum Credit Line:
Up to $350,000 (for well-qualified borrowers)
Draw Period:
10 years
Repayment Period:
Interest-only payments during the 10-year draw period; principal and interest payments during the 20-year repayment period
Floor Rate:
6.95%
Rate Cap:
18.00%; 2.00% increase or decrease per year
Property Type:
1-2 Unit, Fee Simple, PUD, Condo, Townhouse
Rate Discounts:
0.25% if you open a Quorum checking account and maintain a monthly balance of $5,000
0.50% for $50,000+ in a Quorum term savings account
Want to Access the Equity in Your Investment Property?
If you own an investment property and need to make a large purchase, our Investment Property HELOC allows you to cash in on your equity—and only pay on interest during your 5-year draw period.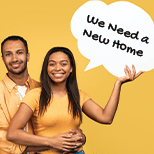 Here Are Some Benefits You'll Enjoy:
Use this HELOC to help you with purchasing another property, big renovations, and any other big-ticket items you may have on your list.
Interest Rate:
As low as 10.75% APR*
Maximum Credit Line:
Up to $250,000 (for well-qualified borrowers)
Draw Period:
5 years
Repayment Period:
Interest-only payments during the 5-year draw period; principal and interest payments during the 10-year repayment period
Floor Rate:
6.95%
Rate Cap:
18.00%; 2.00% increase or decrease per year
Property Type:
Non-owner occupied 1-unit, fee simple, PUD, Condo, Townhouse
Rate Discounts*:
0.25% if you open a Quorum checking account and maintain a monthly balance of $5,000
0.50% for $50,000+ in a Quorum term savings account