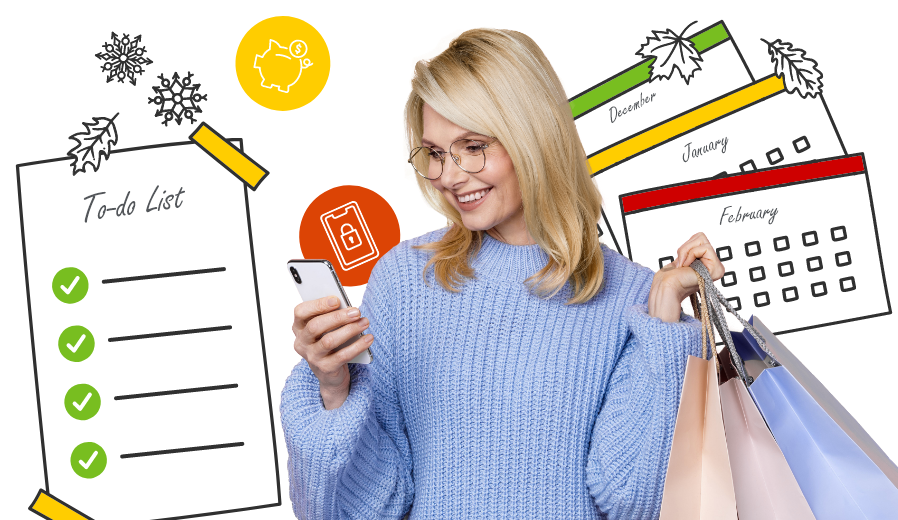 Whatever's on Your List This Season, We'll Help You Check it Off.
You've got a lot to keep track of over the next few months—from Thanksgiving groceries, to holiday gift wishlists, to New Year's Resolutions you swear you're going to stick to this year (we believe in you!). Quorum is ready to help you check it all off your list, with Banking That's Good. For You—and your wallet—all season long.
Don't Forget to Put Yourself on the Gift List this Season.
'Tis the season to be saving! Let Quorum help you stash your hard-earned cash so you don't spend it all on gifts and festivities. Come 2023, you'll have a nice little nest egg in your savings account. (Just think of it as a well-deserved present from you to yourself.)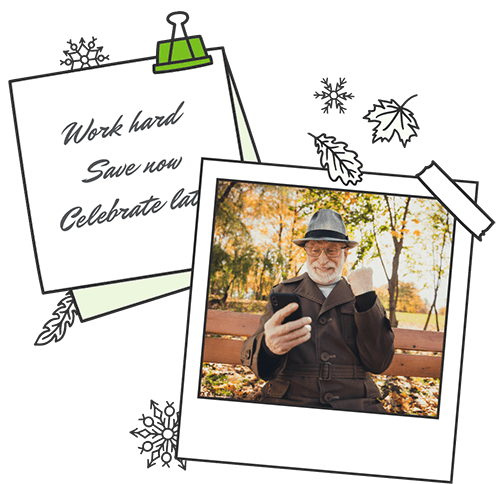 Juggling Lots of Wishlists? Let Quorum Be Your Magic Wand.
Watching your loved ones light up with joy is the best part of the season. We're ready to help you put smiles on faces, with great deals on hot items, easy ways to send cash, and even some outside-of-the-box gift ideas for that relative who is impossible to shop for—all at a price you'll want to celebrate.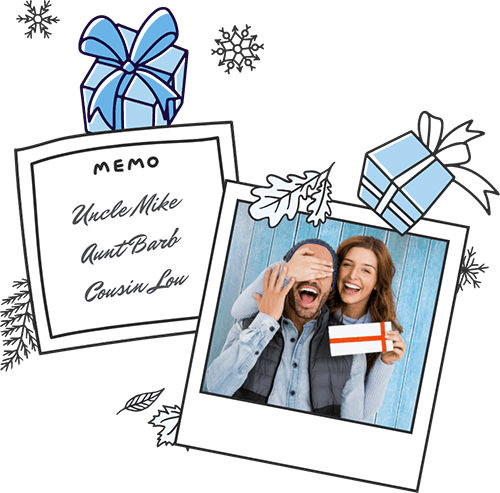 Going Somewhere? Check 'Peace of Mind' Off the Packing List.
You've got places to be this season! Quorum's remote banking services are at the ready to make sure you get where you're going safely and securely—with access to top-notch banking and member support that's in your pocket wherever you go.
Handle Your Regular To-Do List—Now, and All Year Round.
This time of year may get frantic, but Quorum makes it easy to stay in control of your everyday spending. Take care of daily expenses like groceries, household items, and regular bills with member perks that do the heavy lifting for you.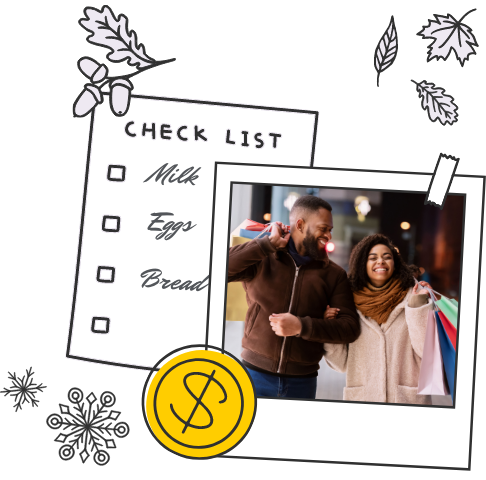 Enjoy Better Banking, During the Holiday Season and Beyond.
At Quorum, your member perks won't melt away when the season ends. You'll get year-round access to great rates, flexible products, top-notch service, exclusive discounts, and more—just think of it as a little something special, from our family to yours. Apply for membership today!
Become A Member